The only true arbiter of value is the buyer. That's why you need to think like your buyer when using value-based pricing. To succeed at that, you need to put your value-based prices in a context of value that boosts your pricing power.
In the first post in this series on setting value-based prices we dug into the importance of pricing your work in bundles) followed by covering some of the factors that motivate buyers and influence their price-sensitivity. The third part focused on how to calculate a value-based price, which included a spreadsheet template with formulas. In this fourth and final part, we'll dig into how you present a value-based price in a way that convinces your buyer that you're worth it.
If you've followed along you might have applied all of this to whip up some value-based prices for a project you're producing a proposal for. As you've probably realized, just presenting these prices as they are isn't enough. When proposing value-based prices, that are probably higher than the competition's, the chances that your client will actually say yes to your proposal are slim.
There's a very real risk that your pricing power simply isn't high enough for the buyer to commit. Pricing power is a term that refers to your ability to name any price. Warren Buffet has famously said that it's the primary factor he looks at when deciding to buy shares in a company.
To boost your pricing power you must create or provide contexts of value.
How I Sold a Smartphone at Over Market Price By Providing a Value Context
A few years ago I was a lucky winner.
The prize was a brand new smartphone which I'd won through a lottery. That gave me a serious first-world problem since I already had the exact same phone and saw no reason to change. I decided to sell it.
This happened after my interest in value-based pricing had begun. I figured I might as well apply what I'd learned. My goal was to get the market price for the phone. After all, it was brand new, warranty still valid. Just not sold at a retail store.
How can I, your average Joe, have the same pricing power as a company that oozes professionalism and has branded store decor?
By creating a sense of value.
My means were limited. All I had was access to an auction website, my computer and another smartphone to use as camera. But it was enough.
I first researched similar auctions that had done well. I read the text and looked at the photos. And it was as I thought: how you write your ad matters, a lot.
"Meaty" and Genuine Ads Boost Pricing Power
First I wrote a text about why I was selling the phone and its excellent mint condition. I wanted to make sure it was clear that this was a premium product without scratches or blemishes.
Then I copied the manufacturer's description along with all technical specs. I included all the features to really drive the point home. This was an advanced product. I also mentioned where the data was from, to give credit, but also to show it was all true. I triple-checked spelling and grammar and wrote the best I could.
I then took pictures of the shrink-wrapped box on my desk. I wanted to show the product as is. The more genuine, the better. I also added professional photos of the exact same phone with colorful screens and perfect lighting.
A few days after posting, following a surprisingly intense bidding war, someone offered to pay even more than the current market price for the phone.
Creating a Sense of Value by Communicating Quality, Quantity and Trust
While my story is about selling a smartphone, it is relevant to agencies and freelancers as well. The psychological mechanisms I relied on to increase my pricing power are equally present in the minds of buyers of services as those looking for a new phone.
The Best Quality
What you're offering is far superior to the alternatives. I emphasized this by writing a description that was clear and including pictures of the mint-condition phone, still in its shrink-wrapped box.
Substance and Quantity
When they buy from you, they simply get more. I stressed this by listing all the features that the phone had and used colorful photos that showed the apps it came with.
High Degree of Trust
They know you will deliver what you have promised. In my case, I communicated trust by carefully checking my grammar, explaining why I was selling the phone and using genuine photos of the actual product. I gave them my real name and I also included free insured shipping.
Using the Three Forms of Value to Boost Pricing Power When Selling Services
Let's look at some ways you can use quality, quantity and trust to put your value-based price in the right context.
Things You Can Do to Influence the Buyer's Impression of Quality
Client Testimonials Help Allay the Fears of Buyers Unfamiliar With Your Services
Of all the things you can do, providing social proof is among the strongest things that can support your case and up your pricing power.
A testimonial doesn't have to be long or detailed. You don't even need your client to write it. You can simply call past clients, ask if they can provide a testimonial and ask them verbally what was good about working with you. Then write a summary of what they said, email it to them and ask them if it sounds accurate and if you may publish it.
Proof of Competence Is More Important Than Many Freelancers and Agencies Think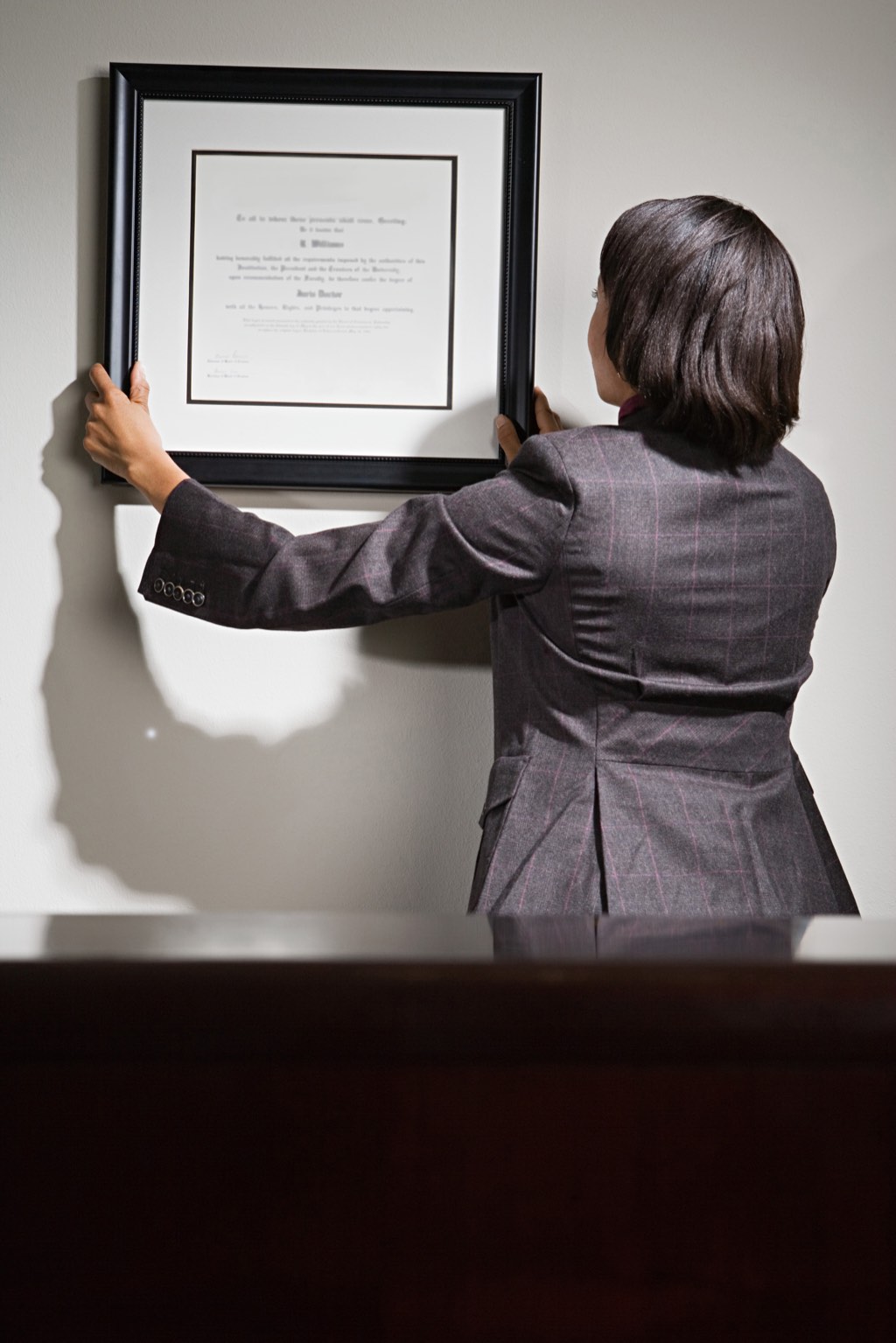 In some fields, having certificates or diplomas matters. There's a reason why doctors in many countries hang their diplomas on their wall. These pieces of paper are what prove that they will heal and not kill you.
In many fields, getting certifications to compensate for a lack of demonstrable experience is rather ridiculous. However, it's not uncommon. A newly started dev shop that doesn't have a strong portfolio might try to earn trust by gaining certifications. This can sometimes border on the bizarre. As a result, a whole industry of certificate-producing "institutions" has come into existence.
While having lots of certifications but not customers is rightfully frowned upon by many, the psychological impact of certifications shouldn't be underestimated. Buyers who aren't familiar with what they're buying are likely impressed by a vendor that brings "paper proof."
My advice is to not dismiss certifications outright. Instead, be selective when it comes to choosing the certifications in which you decide to invest time and money. A combination of institutional proof and social proof help support your case of being a value option and raise your pricing power.
Look and Feel Are Given Undue Importance, But Still Matter
"Don't buy a book for its cover" is an old adage.
It's true. But let's be honest – everyone does it anyway.
The same applies to you and your presentation. When I say "presentation" I don't refer to your Powerpoint or Keynote slide deck. Your presentation includes everything the client sees of you:
The emails you send.
Your Slack messages.
Your texts and SMSs.
Your website.
Business cards and stationery (to the extent that is still relevant today).
The logotype of your company.
Your business name.
Your social media accounts.
The look and feel of your proposal or tender.
To learn how to give your website that touch that oozes trust and competence, read our article about agency and freelancer website design.
When it comes to proposals, I recommend checking out our interview with Harji Singh and his top 12 tips on writing killer proposals.
As for the design of your proposal, clear but beautiful usually wins. There's also an abundance of stock art to use for presentations. Just be careful so you don't end up looking laughably generic.
If you're not a naturally talented graphic designer, my advice is to pay someone to design your proposal and slide decks for you. They can create templates for you, which you can then reuse and fill with content. Just make sure you send your final draft to your designer for final fixes each time to ensure top quality.
It's Not What You Say, It's How You Say It
We may not like it, but spelling and grammar matter. Buyers will judge you based on your ability to write clearly and correctly.
If spelling is challenging, don't hesitate to ask for help. There are talented freelance editors available. Finding spelling challenging is more common than you think. Researchers estimate that up to 10% of the population has some form of dyslexia.
You can also sidestep writing altogether and go with a video proposal. That can help set you apart from the competition, turning an apple into an orange and make you hard to compare. That will definitely give a boost to your pricing power!
Ways to Impress the Substance and Quantity of Your Work
Make Your Offer Feel More Substantial by Communicating Effort
The reason why restaurants list ingredients on their menus isn't just so that customers can avoid things they don't like, it's also to make the course seem more substantial. This is a very practical way for a restaurant to raise its pricing power and prices without changing the actual food served.
This is something you can put to use in your own menus – your proposals. In our guide to tiered pricing, we mentioned something called the "effort heuristic." Heuristics are mental shortcuts humans use to make decisions. The effort heuristic means that we tend to value things more the more effort that seems to have gone into them. This is why restaurants write "hand-peeled shrimps" instead of just "shrimps."
You can take advantage of the effort mental shortcut when writing your proposals by using certain trigger words and phrases:
Custom-made
Expert-designed
Hand-…
Tailor-made
Customized…
Adapted…
Tuned…
Use Words that Communicate Expertise
If you like writing, let it show. Instill a sense of personality in your writing. It doesn't mean you should go overboard at the risk of not seeming serious enough. Just add a sparkle of personal expression and voice to your proposals.
Write in a way that shows that you understand the buyer. You can learn how to do this by reading up enough on their business and industry to be able to use industry-specific terms. This gets easier as I grow familiar with a certain vertical. It's one of the reason why some agencies choose to specialize. Marketing and selling becomes easier the better you know the territory.
Be Visual, Whenever Possible
"A picture is worth a thousand words" is an old saying that inspired the "Worth1000" community, famed for its Photoshop competitions.
When it comes to selling services, it's less about Photoshop and more about getting a good grasp of information design. The field of information design has gained a renaissance with the advent of infographics in content marketing. These infographics are often scarily detailed and complete. Don't let that deter you. When it comes to selling, the simpler, the better.
In essence, let your proposals be browsable. Instead of sheets of text, lay them out like a brochure. Let the content flow, allowing the reader to dip their toe whenever they see something interesting. Effective and understandable visuals work in your favor and further strengthen your pricing power.
How to Communicate and Establish Trust
Present Client References and Cases That Show That You Know Your Stuff
Social proof or testimonials will not only boost your credibility when it comes to quality, it can also help establish trust.
Writing up case studies might seem time-consuming but they're incredibly powerful when to comes to winning over fence-sitting buyers. And again, a case study doesn't have to be a written report with numerous graphs and attachments. In fact, I'd say it's better if it isn't.
Instead of turning trees into more paper, I suggest meeting with your most loyal and satisfied clients and use your phone to record them saying why they love working with you. That's the real dynamite – directly convertible into pricing power. Cut and edit it to your liking and bang, you got a very effective piece of promotional content.
Do Discovery Work and Show That It Matters
A discovery meeting happens early. Its purpose is to determine what motivates the buyer:
What are the pain points?
What are their needs?
What is the budget?
A discovery conversation is usually part of the process of qualifying a lead.
Discovery meetings can be more than mandated checkpoints along your sales pipeline. Done right, a discovery meeting can be an opportunity that you do in fact care about the outcome. It's an opportunity for non-judgmental listening. What you learn during the discovery meeting can later be referred to in your proposal, building further trust and pricing power.
For Select Qualified Buyers: Offer a Money Back Guarantee
Buyer's remorse is very real and we've all suffered it at some point in our lives. It's especially frustrating if it happens in your line of work by choosing a bad agency or consultant. The fear of being fired is all too real.
One way to pre-empt the fear of buyer's remorse is to offer a money back guarantee. This is a classic tactic that works. However, proceed with caution:
Only offer money back guarantee to qualified leads. To the right clients, you could potentially offer "pay what it's worth to you." Some companies do, with success. Just make sure you weigh the risk of them choosing not to pay you at all.
Be certain that it's clear what is included in the guarantee. It could be wise to offer just the first milestone as part of the guarantee. That way they get a chance to work with you before they assume any financial risk.
Don't Make Things Complicated Unless You Absolutely Must
I've come to believe that fees are the enemy of genuine customer care. Businesses that don't really care about their customers are those that insist on fees. Opportunities to delight their customers are seen as troublesome burdens for which they collect fees, just to avoid having to do them.
My view is companies don't exist for themselves, they exist for their customers and employees.
If you believe that, it suddenly seems bizarre to make life harder for your clients. One way agencies frustrate clients is by being dogmatic about change orders. As with everything, your policy regarding changes must depend on the specific circumstances.
Attaching an extensive "terms and conditions" sheet to your proposal outlining detailed change order rules sends the wrong signal. I understand why some agencies do this. Certain clients are definitely from hell. But "lawyering" too much at the proposals stage risks turning away clients that you'd very much love to have. Clients don't have time for people who make things more, not less, complicated. Being a complication won't positively affect your pricing power.
Appearances Matter So Dress to Impress
You only have one chance to make a great first impression, they say. It's undoubtedly true.
I won't tell you what to wear when you present something to the buyer. That's entirely up to you. But I want to point out that buyers do judge you for how you dress and the behavior you exhibit, which directly influences your pricing power.
A professional demeanor goes a long way towards establishing trust.
Don't Forget How the Buyer Benefits
In the end, don't forget why the buyer is reading your proposal in the first place.
What is the problem they're trying to solve?
What is their idea of "value?"
How do they measure and quantify success?
All prices need to be weighed against that for the scale to be even and your proposal attractive.
Conclusion: Setting Value-Based Prices Isn't Difficult But Require Doing Quite a Few Things Differently
So that's that. This is the end of our four-part series on setting value-based prices. So what have we learned so far?
We started out by covering why it's important to break down projects into chunks, or bundles. Bundling reduces risk and simplifies communication.
In the second part, we covered the things that influence a buyer's price-sensitivity. These are important to be aware of as they will directly affect how much you can charge.
In the third part, we discussed ways to calculate value-based prices. We provided a spreadsheet and formulas to give you a bit of a flying start.
This final part has covered what to consider when presenting value-based prices and ways to boost your pricing power.
Where to Read More About Value-Based Pricing and Pricing Power
If you'd like to read more on this topic, you're in luck, these are good starting points:
If you have any questions, don't hesitate to use the comments section. I'm always happy to answer your questions.